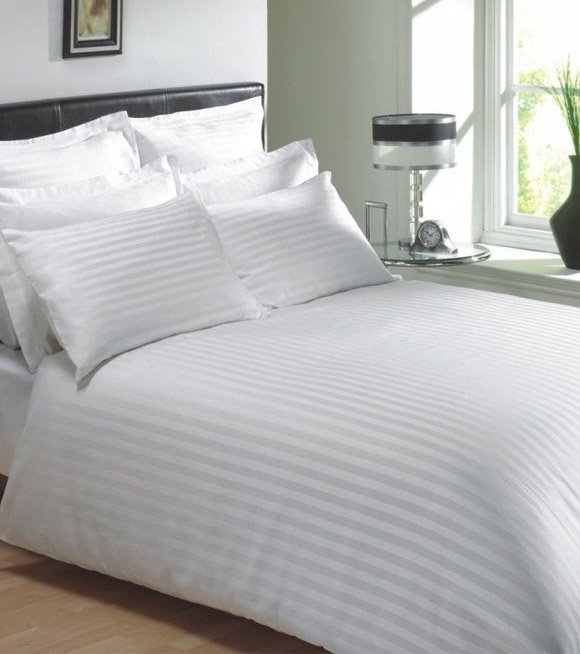 Soft, elegant and silky touch, these stripe bed sheets are made with a very high-quality fabric in 100% Combed Cotton & Poly/Cotton Blended.
Due to special finish for contract and hotel use, the fabric is very resistant to multiple washes, soft touch and silky due to mercerization, antipilling and sulfurization for dimensional stability.
Satin Stripe Bed Sheets can be used successfully in the most sophisticated establishments. These Sheets can also be combined with the Plain ones to achieve a particular effect.
Satin Stripe Bed  Sheets by Wintex can be made to measure even in small quantities.