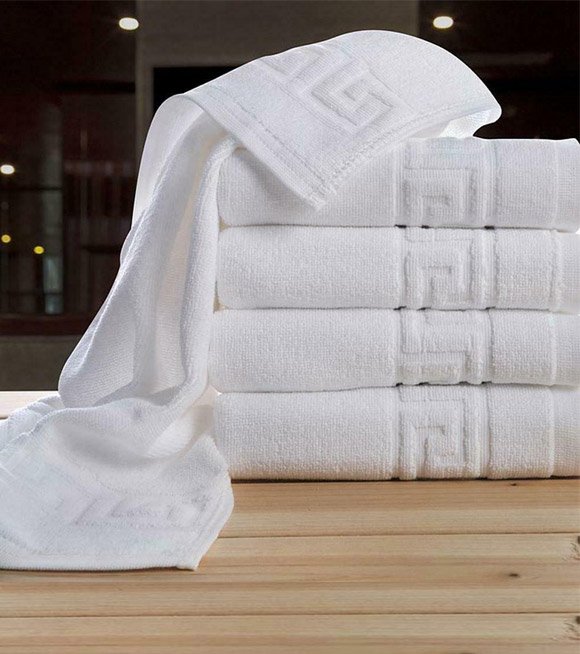 Featuring the ancient Greek Border, the finest quality bath towels by Wintex are soft and pleasant to the touch and have a high degree of absorption.
Due to its double and durable stitches, this product has a high resistance to intensive use.
At Wintex, we can produce 100% cotton towels in any size and colors.
Moreover, these towels can also be manufactured even in small quantities as requested by the customer.