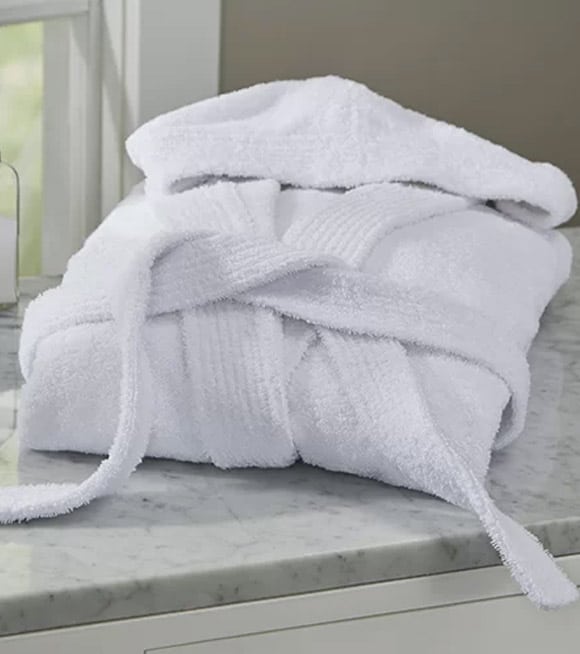 With a sleek and elegant cut with collar, pockets and cord, these ultra-soft bathrobes will definitely be appreciated by the most demanding customers.
Thanks to durable stitches and quality fabrics, bath robes by Wintex have a high resistance to intensive use, making them an ideal choice to equip hotel bathrooms with.
At Wintex, we can produce bathrobes in any size and colors and the finished product will definitely exceed your expectations.
Moreover, these bathrobes can also be manufactured even in small quantities as requested by the customer.